Emergency Incident Pre-Planning
Create your Pre-Plan Today
Pre-Plans help the fire department have an early understanding of your home or business to more effectively serve you in an emergency.

Residential Pre-Plans help the Fire Department plan for an incident in or around your home. These plans would include data like Contact information, Building Construction, Utility shutoff locations and more.

Commercial Pre-Plans help plan for an incident in or around your business. These plans would include data like Contact information, Hazardous Materials, Fire Protection Systems, and more.
What is an Incident Pre-Plan?
Pre-Planning is a joint venture between The Honesdale Fire Department and the Occupants/Owners of the property. An Incident Pre-Plan is a set of documents developed by gathering general and detailed data that is used by The Honesdale Fire Department in effectively managing emergencies for the protection of occupants, responding personnel, property, and the environment.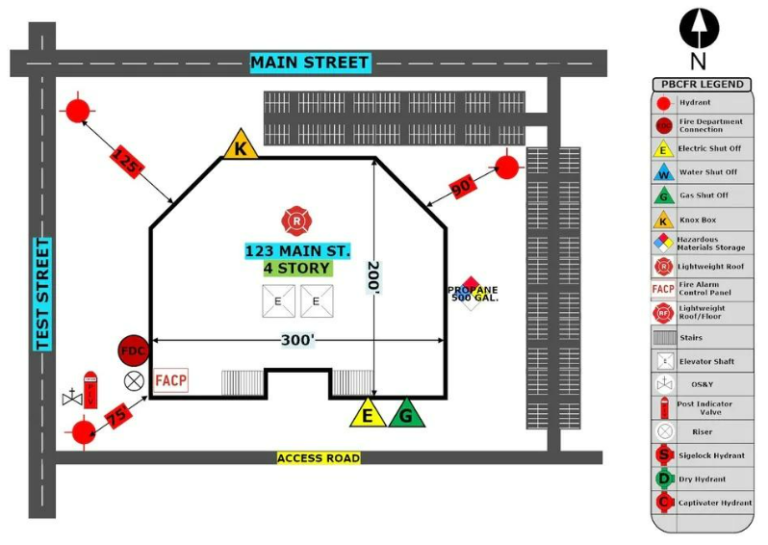 Pre-Plans Help Us Help You

Understanding the building construction helps us quickly make informed decisions on how to handle different emergencies.

Understand Building Layout
Floor plans assist us in understanding the layout of the building and locating key areas such as alarm panels and mechanical rooms.

All pre-plan information is available digitally for quick and easy access to authorized personnel on the incident scene. 

Early knowledge of physical or mental disabilities can greatly affect the preparedness of responders at an emergency incident.

Including pets in your pre-plan saves responders time by knowing how many pets should be located, and where they are normally kept.

Early knowledge of hazardous materials on scene such as fuel tanks, solar panels, and other dangerous chemicals keeps us safe.
Frequently Asked Questions
Questions About Incident Pre-Planning?